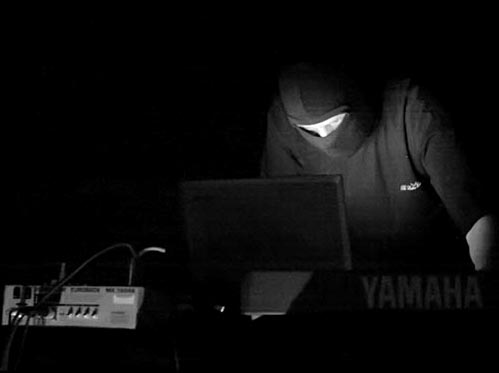 NEWS :
_____________________________________________________________________________________________________________________________

2020 :
* Working on the new album EX LITTERIS OF ST.PAUL
* Solo album KATAGENESIS finished in July. It will be released pn 13th December 2020 (CD)

2019 :
* The album ESCHATON of SKROL band released on 25th October 2019 by Old Captain label (CD 6-panel digipack and digital)

2018 :
* Live album ECSTATIC ARC (Integrated Music Records) released in December. Available on Bandcamp
* Retrospective album APOSTASY (remake and remaster of the albums "Heretical Antiphony" & "The Fall Verified") by SKROL released on November 4 by Integrated Music Records. Available on Bandcamp
* Various artists' album HERESY with the track CRAVING URANIA II (Vladimír Hirsch) released on February 9 by Eighth Tower Records

2017 :
* The album SCRIPTA SOLI (CD) released on May 25 by Old Captain label
* The album ANACREONTICS by SUBPOP SQUEEZE (CD) released on March 23 by German label E-Klageto



ALBUMS ORDER :
_____________________________________________________________________________________________________________________________

The physical albums can be ordered either directly here via PayPal or on e-mail address vladimir.hirsch@gmail.com
Complete offer of digital discography for listening and download (see also "Projects") in highest quality on






SKROL / ESCHATON
The new album "Eschaton" continues its outline in the traditional style of formation but in a more electronic form. Thematic album. 2017-19. Vladimír Hirsch - music by, electronic keyboards, synthesizers, samplers, pianos, digital technologies, field recordings, spoken word; Martina Sanollová - vocals, Tom Saivon - manager and lyricist, Marianna Auster - video artist, artwork. The album continues its outline in the traditional style of formation but in a more electronic form. A simply structured but emotionally tense atmosphere is created in which instrumentation plays the role of inner structure, industrialized sound that of the chaotic and the vocals a passionate element, significantly potentiated by fiery existential lyrics. It is exceptional for the band, because it is completely sung in Czech. Released on October 25, 2019 on the Ukrainian label Old Captain on CD and in digital format. Tracklist: 1. Sutiny, 2.Diaspora, 3. Rondeau, 4.Eschaton, 5. Lament, 6. Materie, 7. Schizma, 8. Nerovnost, 9.Slova, 10. Azyl.

CD (© 2019 Old Captain - OCCD48). Limited to 300 copies in a full-colour gloss-laminated 6-panel Digipak.


VLADIMÍR HIRSCH / SCRIPTA SOLI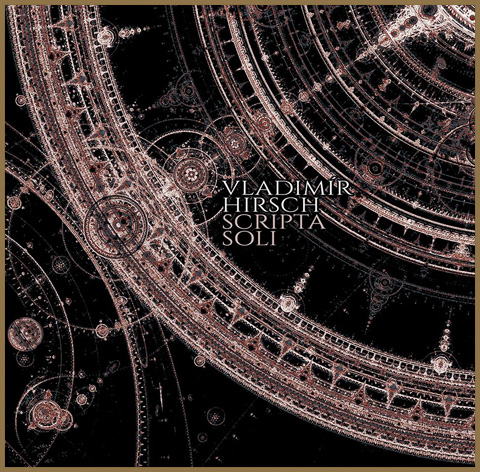 Thematic album for integrated techniques & field recordings. 2011-2017. Vladimír Hirsch - electronic keyboards, synthesizers, samplers, pianos, digital technologies, field recordings, spoken word; Nadya Feir - vocals, Dominika Karčovská - vocals (soprano), Production by Tom Saivon. "Musique concrète intergrée" as basic idea and rendition of the epic work. Tracklist: 1. Indictum, 2. Omen, 3. Impressiones, 4. Exanima, 5. Camera delusionis, 6. Erebeum, 7. Centuria, 8. Fuga / Acquiesce, 9. Dacryon, 10. Amorphes, 11. Guttae ultimae, 12. Consummatum.

CD (© 2017 Old Captain - OCCD33), digipack.








SUBPOP SQUEEZE / ANACREONTICS
Thematic album. 2014-2016. Vladimír Hirsch - electronic keyboards, synthesizers, samplers, digital technologies, cover, Nadya Feir - vocals, El - vocals, Timothy Simmons - recitation, David Icke - spoken word. Production & lyrics by Tom Saivon. Photography & artwork by Gelso Nero & Jan Vávra. Product manager: Martina Sanollová. Dark-electronic-industrial-thrash synthesis album. Tracklist: 1.Derm, 2.Obsessive Tap, 3.Discharge, 4.And All Love Dead, 5.Thanatic, 6.Neikothropy, 7.Burning Tongues, 8.Transient Spell, 9.Scratch, 10.Roaring Secrets, 11.Shy Of The Light

CD (© 2017 E-Klageto - Exklageto 16), jewel case.







VLADIMÍR HIRSCH / MISSA ARMATA . INVOCATIONES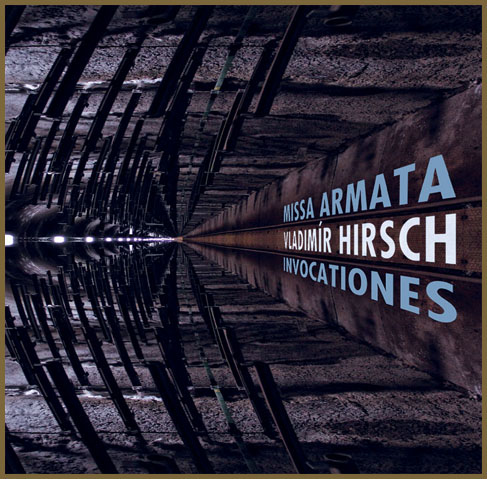 2 albums in ONE - CD contains two thematically similar works, original version of the battle Mass "Missa Armata" (1999) - in English "Mass in Armor" and "Invocationes" (2001), a cycle of musical prayers. Tracklist - Missa Armata: 1.Introitus, 2.Kyrie, 3.Gloria, 4.Credo, 5.Sanctus, 6.Agnus Dei, 7.Exodus, Invocationes: 8.Invocatio I, 9.Invocatio II, 10.Invocatio III, 11.Invocatio IV.

CD (© 2012 Ars Benevola Mater - ABM 44), jewel case.










VLADIMÍR HIRSCH / GRAUE PASSION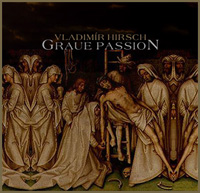 The revisited version of Symphony No.4 on live performance. Tracklist: Part I. Introduktion: Da riss der Vorhang entzwei, Part II. Die Nacht unter dem Kreuz, Part III. Die Kreuzabnahme, Part IV. Der Weg vom Golgotha, Part V. Voll Blut und Wunden, Part VI. Die Grablegung, Part VII. Apotheose, Part VIII. Epilog.

CD (© 2010 Ars Benevola Mater - ABM39), digipack.











VLADIMÍR HIRSCH / EXORCISMS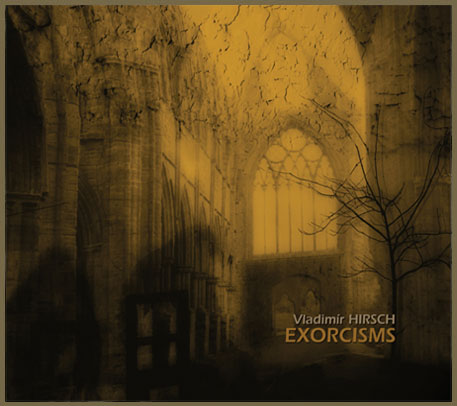 Thematic album for integrated ensemble (1999) in revised version (2006), op. 61/2. Revocation of the theme of exorcisms (op. 61/1) in integrated musical form. Tracklist: 1.Confiteor, 2.Paligenesis, 3.Ecce Crux, 4.Synaestheseum, 5.Quadrivia, 6.In Hoc Signo, 7.Averte!, 8.Essentia Quinta, 9.Ufarsin

CD (© 2008 Ars Benevola Mater - ABM31), digipack.











VLADIMÍR HIRSCH / CONTEMPLATIO PER NEXUS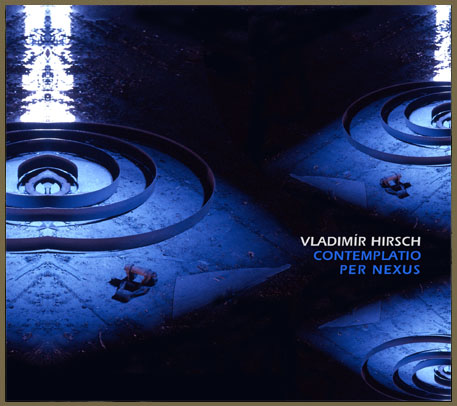 The album with two extensive Compositions for integrated techniques contemplation on the theme of the book "Teologia spiritualis mystica". Tracklist: 1. Contemplatio per negationem (Vestibulum - Obscuritas - Sitis - Tortio sensuum), 2. Contemplatio per affirmationem (Oratio quietis - Somnus potentiarum - Coniunctio).

CD (© 2009 Ars Benevola Mater - ABM33), special digipack.











VLADIMÍR HIRSCH / LES SCÈNES ARDENTES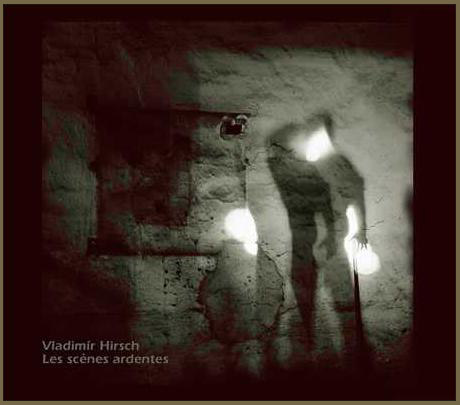 Thematic album for integrated ensemble, choir and sola, originally stage play music. Tracklist: 1 Introduction, 2 Adversaire, 3 Espaces interdits, 4 Antischerzo, 5 Cris du feu, 6 Transfugue, 7 Orea Nexx, 8 Arc extatique, 9 La dernière défense, 10 Sacrifice au irrationel.

CD (© 2009 Ars Benevola Mater - ABM32), special digipack.












AGHIATRIAS / EPIDAEMIA VANITATIS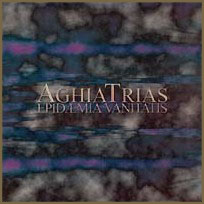 Conceptual album. 2001. Vladimír Hirsch: composition, synthesizers, drums and percussions, samples, mix. Tom Saivon: noise generators, samples. Album, from the viewpoint of musical form, another step of this formation on its way of integrating tonality into atonality, classical into postindustrial and dark ambient. Tracks: 1. Semen, 2. Invocatio, 3. Epidaemia, 4. Terror

CD (© 2002 Integrated Music Records Catch 043), digipack.











VLADIMÍR HIRSCH / THE ASSENT TO PARADOXON boxset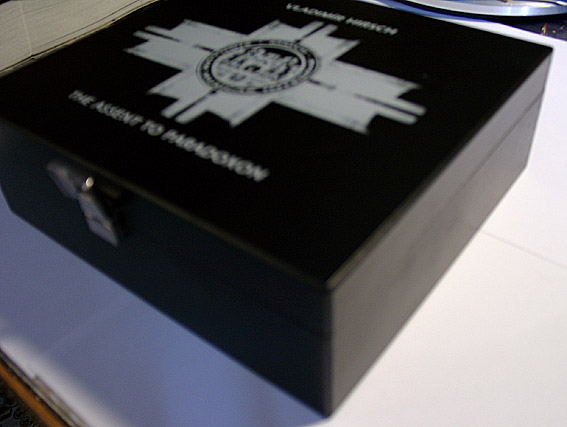 Since September 2006, Vladimír Hirsch's main solo works created in the period between 1997 to 2008, had been stepwise released on 7 discs (500 copies each). The new set includes albums previously released separately together with new material presented in the "THE ASSENT TO PARADOXON" box set. The set includes following projects: SENSE GEOMETRY, CONCERT INDUSTRIEL POUR ORGUE, SYMPHONY No.4 "Descent From The Cross", EXORCISMS, LES SCÈNES ARDENTES, CONTEMPLATIO PER NEXUS and two CDs only as a component of the box, NONTERRA and a bonus CD, UNDERLYING SCAPES, for those that ordered the box set before 31st March 2010. Released by Italian independent label ARS BENEVOLA MATER.

The collection represents the survey of development of the musicians´s creative effort in his self described concept of "integrated music", working with new forms of contemporary classical, dark ambient and ambient industrial music. His creative direction aims toward the modern form of classical music. Through the instrumentation and exploitation of new sonic characteristics created by the force of digital techniques upon classical instruments and the integration of these sounds into ambient structures, his music characterizes the contemporary post-industrial likeness of our world. Through these techniques, Vladimir Hirsch strives to reach an organic incorporation of seemingly distinct and irreconcilable elements into a living form. All albums were performed by Vladimir Hirsch (all keyboard instruments, digital technique) with some participation of Czech Integrated Ensemble and soloists Dawn Hermosa (vocal, lyrics), Martina Sanollová & Dominika Karčovská (vocals). The box set official release date is 17th May, 2010.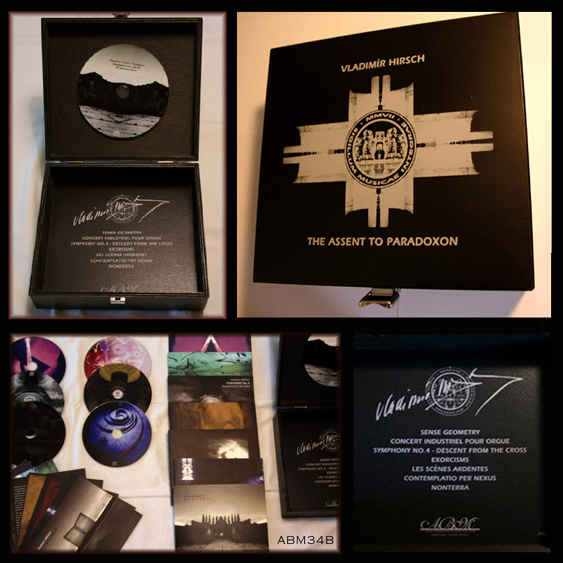 Quotes: The artist can do nothing else but search for the meaning of life, for its matter, disregarding what will be and without pretension to its fruition. I am in the conviction that my music primarily wants to be an authentic scan of my mind. I often hear: "Why is your music so dark?" I don't reason in similar categories. It is the subject of slanted thinking, addictions or standards of individual perception. The substance of light does not exist without the dark. I reject all kinds of spurious affirmation and optimism. It fills me up with more darkness than the blackest despair. (V.Hirsch for RUMORE magazíne)

"Classical influences, choirs and dark industrialism are the core of Vladimir's music, never sounds relaxed. Every work represents a step of the human race's decay and the music is its soundtrack. Melodies have counterpart dissonances which sometimes sound linked to contemporary classical more than to industrial music. For this reason Vladimir is a peculiar musician in the industrial scene, because he's more than that and "The Assent to Paradoxon" is the perfect way to explore his vision" (Maurizio Pustianaz).

Order: Ars Benevola Mater






______________________________________________________________________________________________________________________________

Motto:
"Music composition whether in a simple or sophisticated form, must exhibit a moment when all its springs merge into one powerful current that lifts Man above his being - an ecstatic eruption transporting us above ourselves. Solely this moment gives meaning to music and justifies its existence on a higher sphere."

Vladimír Hirsch







CONCERTS

No shows in the meanwhile

FORTHCOMING ALBUMS

Vladimír Hirsch
KATAGENESIS

Vladimír Hirsch
EX LITTERIS OF ST.PAUL


RELATED SITES












PRESS EXCERTPS

"Hirsch's creation of unrestrained power, mysterious whispers, drones, synth lines etc, finally constituting a defined wholeness and totality of sound, so vast and universal, so definitively orchestral. This aspect is clearly where his expertise resides, to create a whole atmospheric undercurrent where the listener himself submerges into a specific context and ultimately finds the mystery that lies in this philosophic aural evocation. The music preserves a cadence, this aspect gives an ever evolving dynamism to the orchestral narrative and its defined industrialized rhythm permeates the work within a clear post industrial context, a temporized machine march that commands the movements setting the pace for each section in a rather paused way, accenting the terrible tragic mood from its aural offering."
Heathen Harvest


"The music of Vladimír Hirsch seems like the work of a real original, a maverick who has forged an aesthetic that doesn't sound quite like anything else. The music has a power that's hard to explain but that's undeniably compelling. Listeners of his work that stretches boundaries and has a visceral punch are likely to be intrigued or even deeply moved by Hirsch's ominous, tempestuous sound worlds. "

Stephen Eddins
All Music Guide


"Complexity, modernity and scale that Hirsch has delivered with Graue Passion (Symphony No.4) that few others in the underground scene could hold a candle up to his achievements. This is a simply stunning work that should appeal to anyone with an appreciation for dark music in general and a bent for the neoclassical avant-garde. This is not a release to be dipped into lightly but to be savoured, at leisure, in a darkened space where you can fully immerse yourself and let your imagination provide the film for this epic work. Breathtaking, moving and darkly divine!"
Adam X
Heathen Harvest







































































































PAGE LINKS:
Eschaton
Scripta Soli
Anacreontics
Missa Armata
Graue Passion
Exorcisms
Contemplatio
Les Scenes Ardentes
Assent To Paradoxon