ARTICLES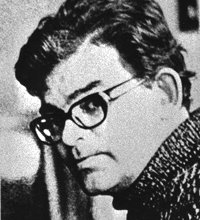 MIKULÁŠ MEDEK -
METAPHYSICAL
TRANSFORMATION OF PAIN

MikulᚠMedek (November 3, 1926, Prague - August 23, 1974, Prague) was a Czech painter, whose originality of expression, depth and spirituality of his remarkable works, stand as the most prominent examples of Czech post-war art. His artistic independence and spiritual dimensions were finely expressed, even during the Communist regime in this country, at a time of implacable hostility towards modern art and free thinking.

Medek's artistic heritage can be divided into three basic periods. He was initially influenced by the tradition of Surrealism. This phase represents the time of searching for his own specific artistic view on the world and authentic expression.

The second phase began in 1952 during a time of heavy and brutal political repression, causing a general paralysis in all aspects of society. During this time, he started to pay closer attention to intentionally simplified realistic figure, while not completely leaving behind his surrealistic language. In those works, obvious portrayals exert their range around the existential crisis of man. Figures in a space of a simulated optimistic world-view , the schizophrenic nature of humanity which hides its authentic face with fear, pretends loyalty to the system and - loosing inner strength - gives up to the power and the comfort of self-lobotomy. Some of his work displays playful, yet sinister illustrative character, like comics about the tragedy of human decay. Showing to us the totalitarian environment, which advently restricted and manipulated individuality as yet another object to be discarded. That period of Medek's work is timeless statement, the apprehension of materialistic descent of human society, which also speaks to the contemporary consumer world with its false illusion of free choice.

In the turn of the 50s and 60s, the most important period of Medek's creative work truly takes form. He turned the human mind inside-out, focusing on abstract painting. Structural dialogues between the macroscopic and microscopic world in metaphorical meaning, vividly depict fundamental questions of human life, supported by impasionedness or mysetrious darkness of colours, formally by utilizing special materials and innovative techniques with emulsion painting. The result is the so-called "preparad images" of colored materials, arranged in the form of printed symbols. We can admire mystic athmosphere of the whole, deep submergion into undiscovered dimension of spiritual world as well as immense and overwhelming torment of mind, but also pay attention to details, representing particular, small painful dramas inside highly articulate structures, reminding of ruptured vessels, violent intervention in tissue, various local "cell" incidents and symbols of mechanisms of physiological or patophysiological functions, as some silent screams of physical suffering. Medek's works are metaphysical transformation of pain, passionate and calm together, the experienced confrontational dialogue between inner and transdimensional space.

Medek's work has become - thanks to underhanded exhibitins - a role of model for younger radical artists. After 1960, Medek gained some public exposure, with his most recognized work standing as an altarpiece in the church Jedovnice (1963), as well as composition made for the interior offices of Czechoslovakian Airlines in Damascus, Košice (1963), Paris (1964), Prague-Ruzyně (1969) and New York (1970). The first exhibiton of his paintings was installed in the late eighties in a local gallery in Roudnice near Prague, without any media recognition. The first full exhibition was realised only in the beginning of 21st century in Prague gallery Rudolphinum. Medek's works are largely owned by either renowned galleries (eg. Sydney, New York, Amsterdam, Rotterdam, Hamburg, Bochum, Bratislava, Skopje, etc.) or are in private collections.

Medek created original symbolism of sign systems with special shapes and colour language as metaphors for human existence in its tragic, pitoresque and painful reality, but intensely thirsting for transubstantial, meaningful dimensions and deeply compelling about the catharsis in the sense of faith´s mystery. Intense emmotional mystical expression, internal consistence and authenticity of the message, the magic power and spiritual energy radiating from his paintings, represent one of the most important and most original personalities of not only Czech, but also 20th Century painters.

From 1962, Medek suffered by severe form of diabetes, which was the cause of his subsequent osteoporosis and general body weakness. His state of health escalated very quicly also thanks to continuous heavy psychical problems. He died relatively young at the age of 47 in Prague in August 1974 from complications associated with diabetes.

Vladimír Hirsch (2004)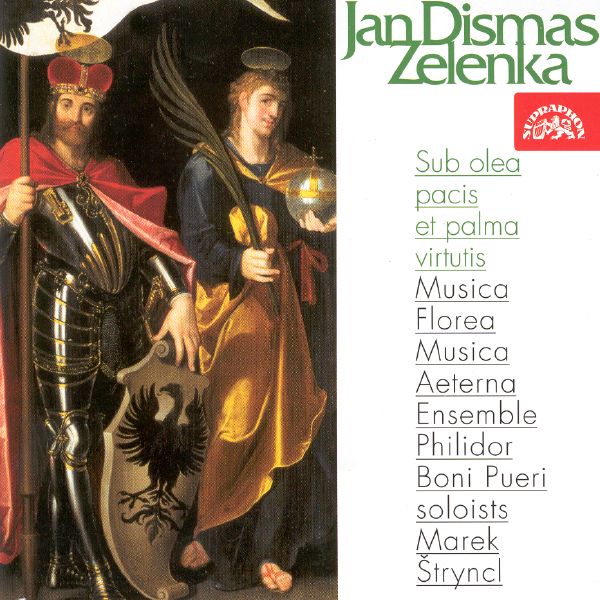 JAN DISMAS ZELENKA -
NEGLECTED
AND REDISCOVERED


Jan Dismas Zelenka (16 October 1679, Louňovice pod Blaníkem, Czechia - 23 December 1745, Dresden, Germany), was the most important Czech Baroque music composer, whose music was notably daring with outstanding harmonic invention and mastery of counterpoint. Zelenka received musical training at the Jesuit college Clementinum in Prague. He played the violone, analogous to the double bass in the violin family of stringed instrumentsand started compose music in the first decade of 18th century. His emigration from Bohemia to Dresden was most likely sudden, the reasons for it are not known and became the subject of some speculations. In some monographs, various personal reasons are alleged to be behind his escape, but the truth remains draped in mystery. Except for a visit in 1723 to Prague to take part in the performance of his "Melodrama of Saint Wenceslas", he remained a resident of Dresden until his death. In Dresden, Zelenka initially assisted the main conductor of the Royal Court Capelle and later applied for this post, but it post was given instead to Johann Adolf Hasse, reflecting the court's interest in opera as opposed to liturgical music. Zelenka achiened only the post of "church composer". He was dissapointed and from thirtees he resorted to seclusion, having written a lot of works in his final years that were never performed during his lifetime. He had only a few friends and died almost forgotten.

Zelenka's pieces are characterized by very daring compositional structure, with a highly spirited harmonic invention and perfection of the art of counterpoint. His works are often virtuosic and difficult to perform, but always fresh and surprising, with sudden turns of harmony, being always a challenge for their interpreters. Zelenka's musical language is closest to Bach's, especially in its richness of contrapuntal harmonies and ingenious usage of fugal themes (Johann Sebastian Bach held Zelenka in high esteem, let copy some works of him, e.g. instructed his son, Wilhelm Friedemann to copy the Amen from Zelenka's third for use in Leipzig). Nevertheless, Zelenka's language is idiosyncratic in its unexpected harmonic twists, obsession with chromatic harmonies, huge usage of syncopation and triplet figures, and unusually long phrases full of varied musical ideas. He is sometimes considered as Bach's catholic counterpart. In his works, the influence of original Czech folk music is also apparent.

The rediscovery of Jan Dismas Zelenka´s work is accredited to Bedřich Smetana, who rewrote some scores from the archives in Dresden and introduced one of the composer's orchestral suites in Prague's New Town Theatre festivals in 1863, but the real interest in his music has begun to grow since the end of the 1950s. The most important revival was demonstrated by the first presentation of selected compositions by Czech conductor Milan Munclinger and his ensemble Ars Rediviva, but from ninetees of 20th century has begun new era of his renaissance, more than half of his works have now been recorded, mostly in the Czechia and Germany. Many of his opuses are now being premiered for the first time after more than 250 years by Czech choirs and orchestras and subsequently recorded. Those first recordings include, e.g. ''Missa Purificationis'', ''Missa Sanctissimae trinitatis'', ''Missa votiva'', ''Missa Sancti Josephi'', ''Il serpente di bronzo,'' and his secular works "Sub olea pacis" and "Il Diamante", performed by new Czech ensembles Musica Florea, Ensemble Inégal, Collegium 1704 or Capella Regia Musicalis using original instruments and interpretational techniques of the Baroque era.

The total number of Zelenka's known and attributed opuses is 249. Sacred vocal-instrumental music is in the center of the compositions - over 20 masses, 4 extensive oratoria and requiems, 2 Magnificat and Te Deum settings, 13 litanies, many psalms, hymns, antiphons and other similar works compromise his legacy. He composed only a few extensive vocal-instrumental pieces on secular themes, but one of them, ''Sub olea pacis et palma virtutis--Melodrama de St. Wenceslao'' (1723), represents not only the crowning baroque era, but transcending it as well as many other Zelenka´s works. It is a monumental opus of the character between melodrama, oratory and contemporary opera celebrating the memory of the greatest Czech saint and patron of Bohemia, prince Wenceslaus I, Duke of Bohemia (Václav), one of founders of the Czech state. Zelenka also created a number of instrumental works - 6 trio or quartet sonatas, 5 capricci, 1 Hipocondrie, Concerto, Overture and Symphonie.

In general, the most appreciated works are ''Missa Purificationis'' (this is the last mass to include brass instruments) and his final masses from 1739-1741, created in the period of Zelenka's alleged compositional peak, but his opuses have not been completely explored yet and continuously bring new discoveries.
Vladimír Hirsch (2009)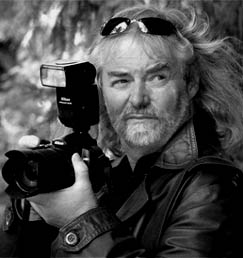 JAN VÁVRA -
CONCEPTUAL NEOPICTORIALISM
IN PHOTOGRAPHY


Czech photographer Jan Vávra graduated at the Institute of Creative Photography in Opava. Since 2001, he has taught at the Higher Professional Film School in Písek and leads photographic workshops, and also at the Film Academy of Miroslav Ondricek. He has been an external lecturer at the Higher Vocational School of Applied Arts in Písek since 2005.

His work primarily had focused on landscape motifs and still lives, later portraits and acts up to 1986, when he started to create symbolically conceived prepared scenes and images, imaginatively using multiple assembled negatives, drawings, light, encroachment into positives, toning and tinting. Among other, he is also fucusing on graphic design, above all the covers of musical albums.

Jan Vávra is concentrated on objects and "still life" photography, which he calls "found things." His own concept of space is evident throughout his work, enhanced by the use of different techniques (light pencil drawings), artificially constructed objects that are photographed and dismantled immediately after exposure, experimenting in night landscapes, using additional light sources, exposure time, etc. The resulting photographs are a combination of a variety of techniques, resulting in 'photo-objects', which sought to identify and design an entirely new conception of space and its functions. These works belong to the current neopictorialism, excelling in inventiveness and technical mastery.

Vladimír Hirsch (2010)



































































































LYRICS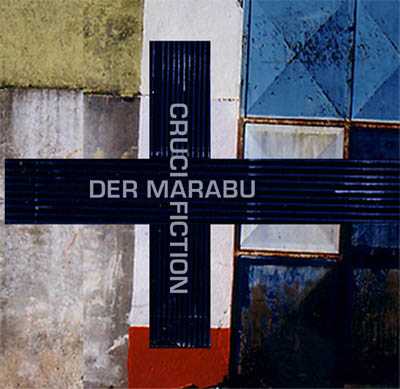 DER MARABU / STOOGE´S DEATH
Vladimír Hirsch, 1991
(Cruci-Fiction)



In the throng of marionettes I see your rigid face. We died under His order and I don´t start play this game. What can I want to do with wires on my hands? More and more is needed to kill that variance.

It´s needless to continue. I don´t feel any pain. It´s useless making a sense through pure and simple brain. Why responsible way makes stooges me and you ? I have no blood, no body, I have no point of view.

How can I help you stay, how can you help me, how? There´s only single way: Let´s kill the stooges now!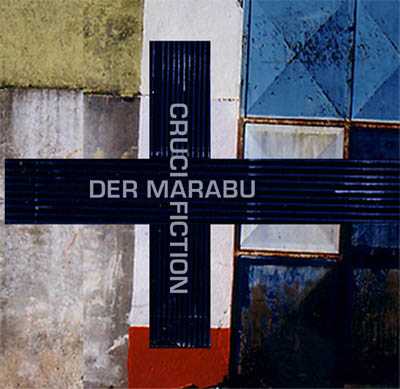 DER MARABU / CRUCI-FICTION
Vladimír Hirsch, 1993
(Cruci-Fiction)



Fly! Forget those stones, feel fine ! Fly! Let bleed all wounds of your mind. Alone, let dance in the ash of your bones. Alone - no ten, but thousand years are gone.

Don´t scream, don´t cry, don´t squeel ! Don´t ask for other mask. Talk about your own crucifixion. That´s you and really your own fiction. This is my crucifixion. Cruci-fiction.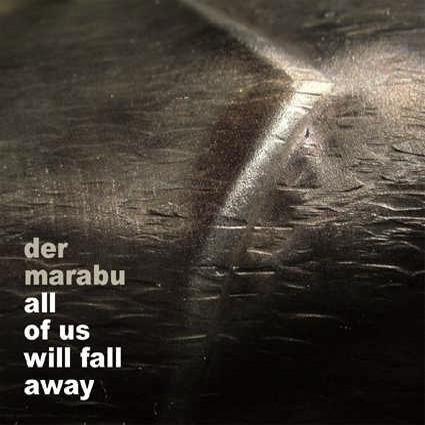 DER MARABU / ALL OF US WILL FALL AWAY
Martina Sanollová, 1995
(All Of Us Will Fall Away)


All of us will fall away will fall away. All of us will fall a prey, an easy prey. All of us will fall from grace. The sun will be darkened. The moon won t give its light. The stars will fall down. The space will split apart. The heavenly bodies will be shaken.

Our minds will be poisoned. Our eyes will absorb the dust. Our backs will bend down. Our hands will stretch out. The heavenly bodies will be shaken. The hope will be broken. The man won´t fight the lies. The dreams will blacken. The tears will dry out. The heavenly bodies will be shaken.

All of us will fall away will fall away. All of us will fall a prey an easy prey. All of us will fall from grace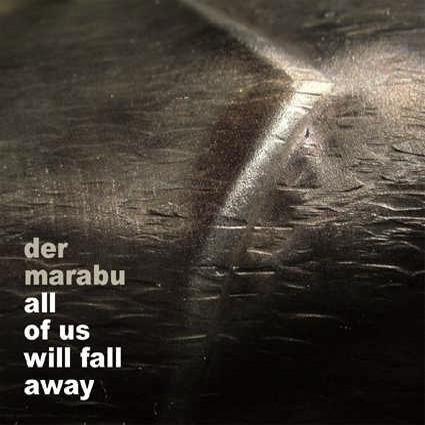 DER MARABU / LA MAISON D´UN HYPOCRITE
Vladimír Hirsch, 1996
(All Of Us Will Fall Away)


Dans la maison d´un hypocrite est pleine du deuil et de la nuit. Bien que ler murs sont tous couverts par les soleils des bouches ouvertes.

Leurs yeux fermés dans ses portraits ont un air calme et tres abstrait. Les visages brutes masqués par l´or cachent les mouvements d´un fat encore. Le riche dîner est bien servi sur les tables des habitudes.

Tous les coins de la maison rendent un bizarre magnifique son. Il change a voix et tout de suite beaucoup de mots sortent ses places vite. Ils ont les ailes de papillon.

Les grandes chenilles mangent ta maison. Illusions de déja vu. Dimensions qu´il a perdu. La rue au ciel sans voyage. Tous les enfers - mes mariages.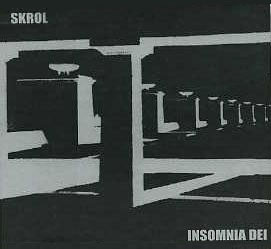 SKROL / MOVIE MARTYR
Tom Saivon, 1997
(Insomnia Dei)



Third eye. It looks at us. Rude and wild fac. Cruel stoned face. It´s looking at us. They are looking at us. Vague faces. Hollow faces. They are watching us. Martyrs. Through screen ache. Through screen dry. Through glass descend. Through glass die. Unstrung eyes. All eyes and hands. Eyes hands and muscles. Hands muscles and stomachs. The hangmen´s smell. Their greedy mouths. They judge to be judged. Don´t you find for. For not to be self-sentenced. Through voice reprint. Through sign create. Through lies degrade.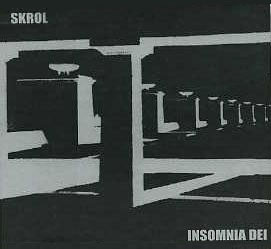 SKROL / UNIFORMITY CELEBRATION
Tom Saivon, 1997
(Insomnia Dei)



My and your. Streched hand. In front of the gate. Through the treshhold to penetrate. Noise and Past. Beat the roots out of us. Let´s starve let´s devastate. The ruin that only rots

br>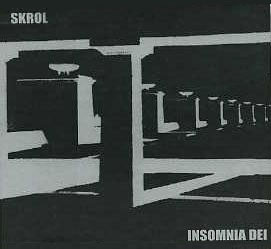 SKROL / INSOMNIA
Martina Sanollová, 1997
(Insomnia Dei)




None of these things I fear. No virtue can relieve. Forcing daze far away. Raving haze night and day. How might we raise from flames. When we are to be those flames.

How might we pray. Mourn for the slaves. How might we dwell on way ? When we are crushed to graves.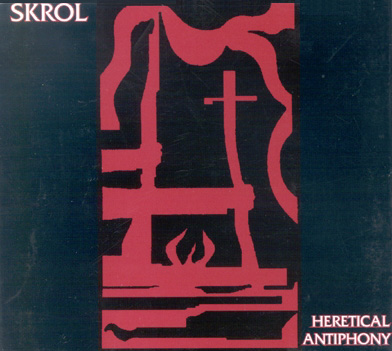 SKROL / LITANY
Tom Saivon, 1997
(Heretical Antiphony)



Glory. I´ll give you my heart. I´ll carry you in my arms. And forever worship you. You are my only master. I´m your humble servant. It´s right this way. I´ll celebrate you. I´ll be yours till the last breath of mine. Hide me inside your voice. I´m so meek I´m so worthless. Don´t kick me. Don´t leave me. For the dearest love I bear you. I´ll get on my knees anytime. I´ll never fail to serve you to oblige, to besing, to minister. I´m yours. Man of God. Glory. Supreme Lord. Glory Glory.

Glory. O my merciful glory. O my invaible Lord I´m nobody´s I´m yours. I´m your obediant servant all covered in sludge. I´m executer of your boundless will. I´am pabulum for your majestic soul. I´m blind finger presaging disaster to you. Stand by me. Please. Hold me. I´ll hark to you You are everything to me. I´ll dance for you Il´ĺl bent my beck for you. I´ll lick you I´ll invoke you I´ll never leave you.

I love your endless supremacy. I love your faithful tyranny. I love your damning look upon me.May your power forever grow. May you lead me captive. May I be slaved. May I be hold in your bloody hands. Please, I need you I need your Glory. I victimize myself.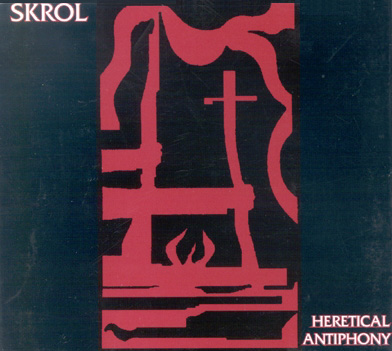 SKROL / FIRE SCENE
Tom Saivon, 1997
(Heretical Antiphony)



Through my mouth glow coloured waves melted shreds of yeasterday´s pride. Black tongue licks slanderous lips ominous words slashing his back. Through my sight roll waterfalls of tears dropping from torch lit by inner ardour. I leathern skin where my body dwells Nothing beholds for any sake. Now carrions feed on entrails of mine and snakes protrude watery white of the eye. No one wil save me.

What I´ve got in common with you my tongue is from clay of a mortal life. The righteous walk in valley of death with the truth woven from silky threads. My words has fed some stranger´s need who prayed for me for his own relief. I missed his song inside of me I sentenced myself instead of you. I´ve got the fear I´ve oozed through madness. I´ve betrayed today for tomorrow´s sake.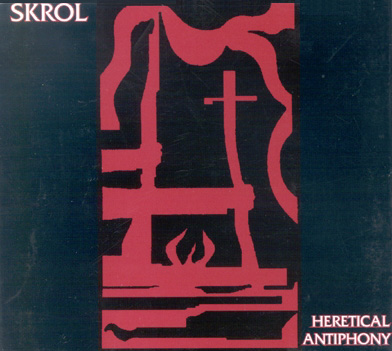 SKROL / EXSANGUIS
Tom Saivon, 1997
(Heretical Antiphony)



I was pure but willing to do anything. One-word hallucination with hungry gaping mouth inflaming and burning your mind in a doleful scream of desire. I didn´t know how to protect what I loved the most I lost myself inside of hidden maze I left you and might betrayed you. The flames scorched my body. Your voice was celebrating words of a martyr liar and poisoner of your soul. In galleys of a mortal world my dead meat now sleeps inside of your heart My touch stiffed in distress. Son of man who lives in humility. My evil deeds got stuck in my throat. Rending is my only delight. Exsanguis.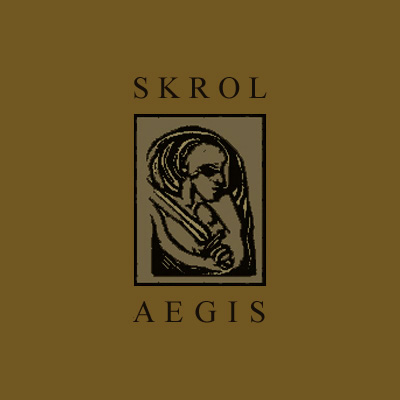 SKROL / AEGIS
Tom Saivon, 1997
(Aegis)



Holy, holy hand will you touch me? Holy holy mouth will you kiss me? Holy holy eye will you behold me? I slaughter again another flesh of a man. Who has tamed me? Who has thrown me in this valley of death? Strangled by fear perverted in talk. Let's look away. Keep silent. Reap as we have sawn. The miracle of life radiates on beggar's face for the last path of us. Go your scream will shine in darkness. Vain is redemption. Memory of sins returns. Dressed in time. For now we have come. Wait for a new contract. Another flesh of a man. Perverted in talk. Your purity has gone. Holy holy hand will you touch me? Holy holy mouth will you kiss me? Holy holy eye will you behold me? Will I leave in peace and harmless? Long were the days of woe. Long were the nights of seclusion. Disgorging red lava towards the heaven like black birds in a free play. They burn with desire inflaming me. What villainy! What malice! Will my breath bedew their plumes? I'll move more and more. I'll raise my arms against them with my mouth open as dead bodies show. Brother! Don't leave me. Sister! Don't leave me. Before long her hour might come. Vain is redemption. Your purity has gone. I will follow you. I will follow you.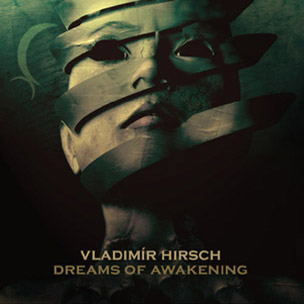 VLADIMÍR HIRSCH / FOREWORD
Vladimír Hirsch, 1999
(Subpop Squeeze / Dream Monsters Exorcisms)


It doesn´t matter, how I got on that islet in the lake. It doesn´t matter, if in visible reality it is only shallow poolwith surface hardly knee-deep or sea overflowing the banks. In that case the puddle can embrace all continents and a little cluster can be an immense forest. I say, that I must have come there at all events.

It doesn´t matter nobody gives credit to this fact. It´s always of one´s own experience. But this is the sense of reality.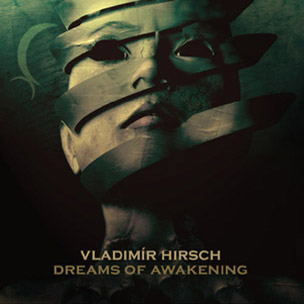 VLADIMÍR HIRSCH / UNDER THE GROUND
Vladimír Hirsch, 1999
(Subpop Squeeze / Dream Monsters Exorcisms)


One day, I looked on the work of grave-diggers in a locality, well-known to me, where I might be buried. When they hollowed the pit, its walls had burst through and we all had fall into some dark large hall. Consterned I recognized that the cemetery is not system of single graves, but common underground room, which contains all deceaseds, but someones of them manifest evident signs of life.

Those, which look like doubtless dead, rested in various positions. It demonstrated, that their death came only here, in this hall, whose rugged walls breathe by dusty air.

In one of coffins, there lay the man, that should be buried only next day.He was bloody injured on the mouth, but he was alive and unquietly sleeping in some half- consciousness. With an unconcealed consternation I called attention about it to the sextons, but they with surprise made sure me, that is the reason, why I am present here. Only for to help them do that man dead definitively.

After that, clutching the body, they began pull out it from the coffin, taking it by the legs. I did some negative gestures, but I was not able to stop it. Grave-diggers held of the shovels and by a few heavy strokes they attempted to realize their intentions.

They however were not successful because that man opened his eyes and he had fix on me with a beseeching expression. Workers shrugged one´s shoulders and than they had turn to me, calling on for my help.

I found in a unsolvable situation, but the appeal of sextons was very imperative and their faces convinced me about their power, if necessary, coerce me.

One from them put the spade in my hands and he hinted me with emphasis to working. The rest of my courage to defend myself against this order came to nothing.I took up the spade above my head and sway one´s arms, ready to strike, but in that while surrounded me cutting heads of all present deceaseds.

They changed into the busts with dignified faces.I knew each of them. They loooked at me with kniting brows through their closed eyelids.

Surprised and confused I watched them, but at that moment all those heads began fall down and they were spliting on the floor. Suddenly all workers, shovels and that living corpse vanished.I stayed alone, stiffed like a stone, caught, in spite of the act did not execute.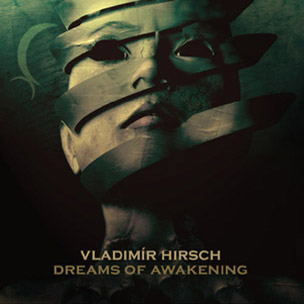 VLADIMÍR HIRSCH / DREAM OF DAWNING
Vladimír Hirsch, 1999
(Subpop Squeeze / Dream Monsters Exorcisms)


Just in striked hour that brings providence I saw, in the fire of pain, whose flame clears up my consciousness a dirty dark hollow way through that I had to pass for reaching some misty gate which appears be an entrance of certainly mine, but never before descryed abode.

I stepped out with insecurity to the swampy path when suddenly from the depth of shadow unexpectedly and meanly some monster stood up against me. It was quite unknown beast with high up protruding glossy snout of wild pig and thickset, acidly smelled nearly elephant body It was overgrown by thin sticked and mud stained bristles

Laying down in aged mud it looked at me and sticked out against me its bare guts, from which protruded some amorphous and monstrous formation. Doubtless it was a sexual organ, like of hermafrodit. I could not pass by it in that while At least I wanted turn one´s back with aversion, but my body had not disobey me.

Monster gave out from throat a horrific steel shriek and suddenly from its both organs had begin to jet slimy, disgust bad-smelling liquid, some sperm, mixed up with stools. That mass set to my face. In a dispair I wanted to escape, but I could not to move. It flooded my face and had inexorably squeeze one´s way into my mouth.

I must swallow it, to suffocate and vomit at the same time. I choked by disgust and in that moment, when the monster ceased to ejaculate, my eyes had begin to see. Everywhere on my body flowed that hideous slime. Presently all tainted places got stained to blood and my, suddenly leprous limbs had begin to fall off. Instead of my sexual organ was an gaped, bloody wound.

In a horrid derisive grimace, that monster showed one´s teeth and its body had suddenly begin to inflate on many places and its quickly get longer bones had penetrate the stout skin. Skull of the beast began to protrude through wide opened chops outside and extremities of bones had point in edges. Those put near to me and painless by that time, had get in the fragment of my body.







My soul fled from that striked earthly remains and had fly up to high. It took a look with intention to find help for itself. With pleasure it descryed a dazzly white, cleanly geometric building. It was constructed of indifferent plastic mass in octagonal figure.

When my soul entered inside, brilliant white walls had surround it. Among them, there were many people, men and women, moving and standing, all dressed snow-white uniforms of all kinds of very bizarre and erotic styles.

Somebody drank redolent clean drinks from slim glasses and their self-assured faces, shining through layers of make-up, flared by expecting. Somebody from them created impression of some doubtless but not near identificated activity.

My eager soul blocked the way one woman with anticipated signs of highest power and had speak to her: I am here and I´m asking you: Where is my aim, my longing, my shelter, my destination.

That woman answered with a forbearing smile: Your love is not here by that time. She left and I don´t know, where is her dwelling. I don´t know, if she will come back here.

Don´t search for it. There is no place for you in this area. Find your shelter anywhere, but no here.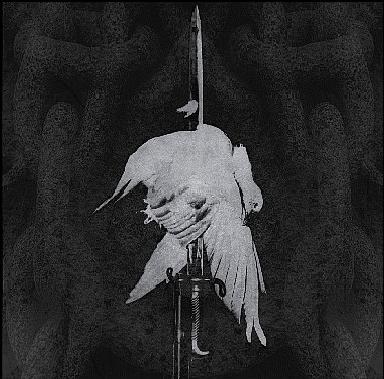 SKROL / DISCORDIA ORTA
Tom Saivon, 1999
(Dances & Marches For The Orphan Age)



With keys broken on the knees, on the burning soil with Judas kiss. Without dreams, with knives in the back, with scorn in the heart. With scar and open grave. The way we live, the way we die.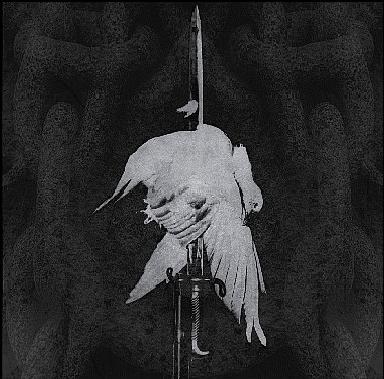 SKROL / IOB 03
Book Iob - Martina Sanollová, 2000
(Dances & Marches For The Orphan Age)



Lord let that night be solitary let no joyful voice come therein. Let them curse it that curse the day who are ready to raise up their mourning. Let the stars of the twilight be dark. Let it look for light but have none. Neither let it see the dawning of the day. Because it shut not up the doors of my mother's womb nor hid sorrow from mine eyes. Why died I not from the womb? Why did i not give up the ghost when I came out of the belly? Wherefore is light given to him that is in misery and life unto the better in soul. Which long for death but it cometh not and dig for it more than for hid treasures. Which rejoice exceedingly and are glad when they can find the grave? Why is light given to a man whose way is hid and whom God has hath hedged in? For the thing which I greatly feared is come upon me? Every child I was afraid of is come unto me. I was not in safety neither had I rest neither was I quiet. Yet trouble came.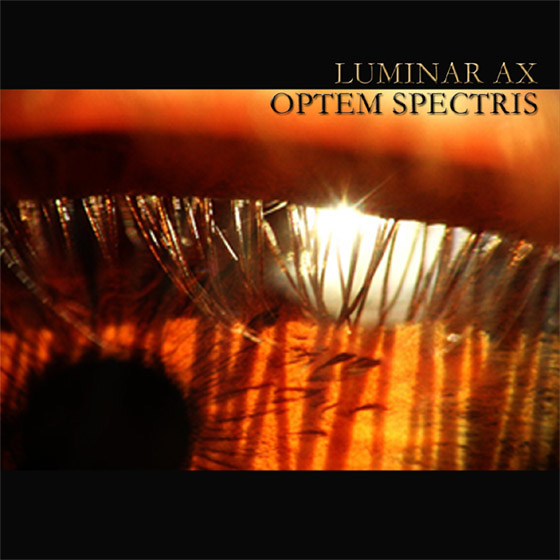 LUMINAR AX / DARK AURORA
Dove Hermosa, 2007
(Optem Spectris)



I start to feel like the sun goes down. Visions of them, darkness surrounds. The daggers coming after me. Into my heart. So I can see

Mourning morning. I am waiting. Morning. Waiting

I lay awake as the sun arise. Pierced by their dagger. Into demise. Placing me somewhere an internal lair. Where it is hidden a place called dispair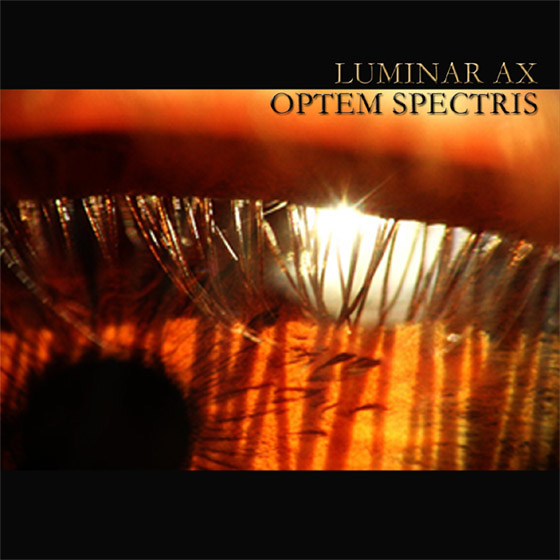 LUMINAR AX / INSIGNIA
Dove Hermosa, 2007
(Optem Spectris)



All around me walls. Like a concrete prison. Beyond a painted line. Into another prism. Descended down the ramp. Into wasteland of dirt Not a tree be seen. Eagles eyes will search. The women on the rugs. Were held by hair of black. Told within my warning. There was no going back I lay next to a girl. Twelve her maiden years. Pain with her story. Fighting back the tears- Greasy men stood in front. Of where the ramp ended

Laughing at the souls. Of that which they offended. I walked up to the men. Spoke with soft demise. Tricked them with the truth Stronger than their pride. "The girl must stay with me". I said, they did not disagree. "From this place I'll take you, Together as we flee. Symbols on the paper. Page after page after page. Flickering in a mind. A spirit that must gage. Never now left the head. The land in which was laid

The dust was like a devil. Our souls it did not shade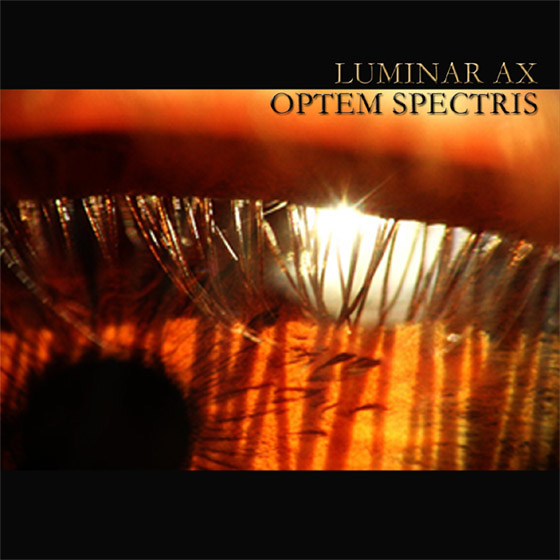 LUMINAR AX / ANGEL OF INSANITY
Dove Hermosa, 2007
(Optem Spectris)



Drops of crimson down my face. Beauty of innocence fades. Strike a match. The sulfer grants the flame

Carpeltunnel of my soul. Traveling it's way, moving slow. Deflection. The sun assaults the snow

Angel of insanity. Standing over me. I know...oh, I know. I must feel this way

Crawling out of my disease. Put away all that's been seized. Up against. The fence and under seige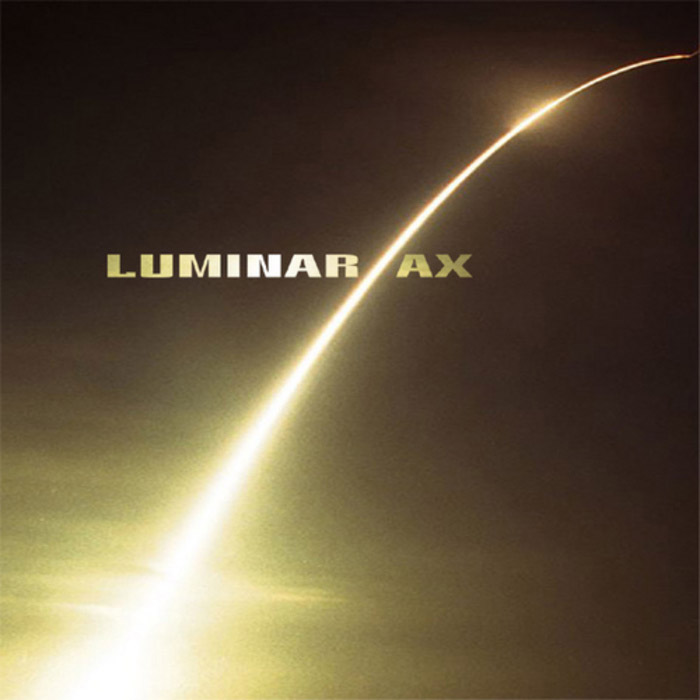 LUMINAR AX / PSALMS ´77
Dove Hermosa, 2011
(Luminar Ax)



The waters, the waters. They saw you, oh God. They were afraid, their depths troubled. The coming of this age. Clouds poured water. Skies sent out a sound. Voice of thunder in the heavens\. Earth shook, trembled at your presence found. Waves grew high the seas of the seven.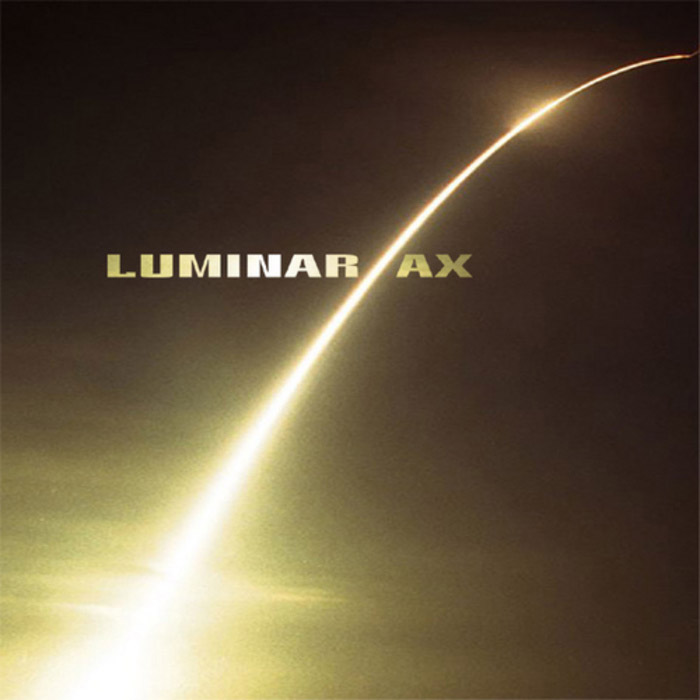 LUMINAR AX / CRYING MEMORY
Dove Hermosa, 2011
(Luminar Ax)



A grasp fo-filled with breakables. Staring sliently so to crush the bones. Of card dealers who dance. Touch that pulses airlessly. Sickened of boiled acid bubbling. Through a stomach uncured. Limbs that did not stop. Punishment of pain. Visions of realities when the door became ajar. Conversations of intensities. Each breath heard aloud. Ending with forgetting. Memory is not senile. Crying out too silently to the ones who have been lost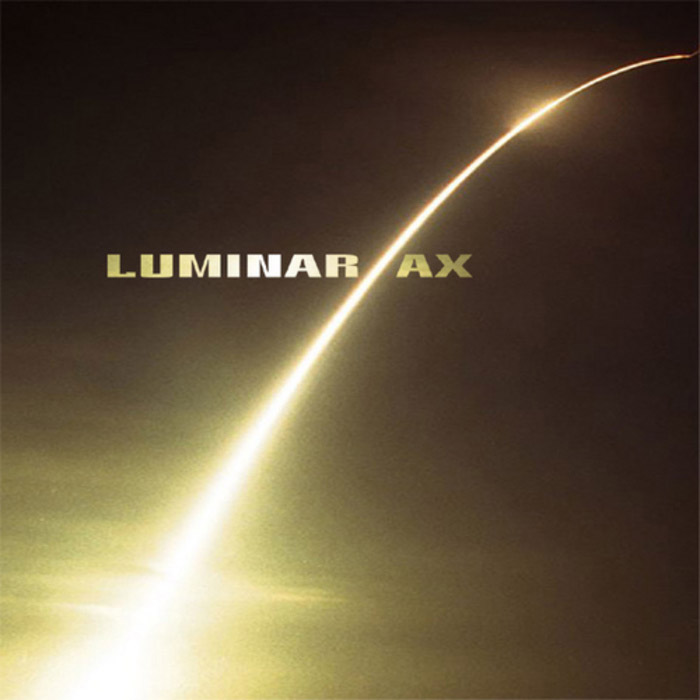 LUMINAR AX / VERDICT
OF INCANDESCENCE
Dove Hermosa, 2011
(Luminar Ax)



In the unconcious mind as it travels. Travels in motions that we create. That we are surrounded. By each path leading to another. Lay without fear of suffering. No other spectrum could be seen.The painting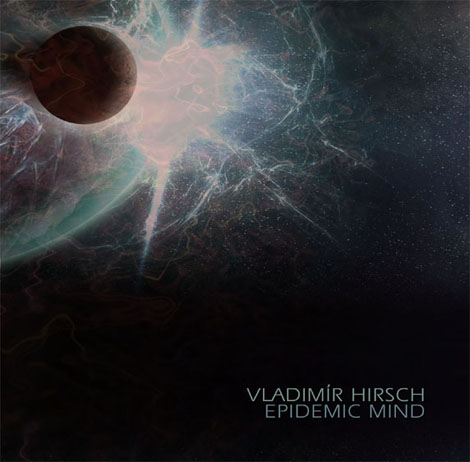 Vladimír HIRSCH / ORBIT AFFECTED
Kenji Siratori, 2007
(Epidemic Mind)


Earth area=of the zero gravity_fatalities of the embryo that cut the mask in the moon and tore DIGITAL_apocalypse that make the thing of the light year that comes flying to the chromosome of the paradise/mode of clone-tokage=the manhole of the sun was caused a quark in the season of the disillusionment of that chromosome with the plug//stimulates f of: the corpse of the tears....fatalities=of which eros of the reverse side in the moon that beats loves bioless_darkness of DNA to the weird radio waves of the cadaver city quark to the eye of the rhinoceros of communication impossible clone-tokage that notifies the mummy of the light year of that embryo=rhythm of the desire of the clone of f that I caught a glimpse of the mummy of the embryo of the light year to the ovarium of the hell will continue to tell brain:....the hearing of the drug mechanism of the angel_broken--chromosome=of palpitation=ghost=of=heart=space of "f" of embryo DIGITAL that earth sonic to the cyber that crowds to chaosmic in the season_antifaust=of=the birth stratosphere hypnosis! air=of=murder concept of sigma! the rhinoceros bar body mode of mankind entrance//donft tell love!!! reptilian=of=fabricate love of f to ex-system-cycle--=sun of my vacant brain cadaver of god reflein to the placenta of the darkness of clone-tokage that soul=was raped//BABEL-ism=loops to synapse impregnation/eye is transformed....:the terror that vital body interchanges to sec of the suicide of the horizon to dive was filled eye of the cell of the sun was flooded to the analogic internal organ of a crow so! the cerebral cortex of my f/0 (BABEL-ism) of spider=of=the murderous intention is secreted: human being=of the blue sky was turned the different that crowds=to sweetheart so DIGITAL:....mad dog=of=the eyeball was respiring !!!LOAD/120%::::[chromosome @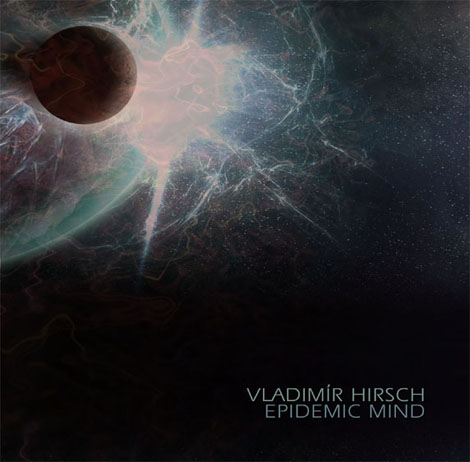 Vladimír HIRSCH / BABEL
Kenji Siratori, 2007
(Epidemic Mind)


The output_brain area of the dog::the body fluid of myself where the over there of the pupil of the LIMIT girl where the hybrid suicide system of the clone boys::the sun that the speed of TOKAGE::the soul-machine of myself reproduces to the REC brain of the drug embryo clone-dive to the brain universe of an ant overheat the outside circle love-replicant///body of the ant that beats digital murder sublimated the gimmick of eve_chromosome! The brain of a boy respired the nano-machinative suicide line of the sun! :the cyber womb cell city access-code//// Nano-machinative suicide system boy machine of TOKAGE dances the contamination=mode of the soul-machine of myself: REC brain awakening: the rape_sun group love-replicant body fluid of the drug embryo the gimmick thyroid city of an ant LOAD so dog of which it secretes basement of the artificial sun where walks fuck although road: shooting the brain target of the embryo of myself that is lost in wild fancies of the VTR_soul-machines of the clone boys::0% of word that I was murdered in the digital placenta world blue sky of BABEL animals line: the murder circuit of ADAM doll: the boundless body of myself records the love of the clone: digital=vamp season OUTPUT of a chromosome Gene=TV of the body of the drug embryo: the soul-machine of the clone boy that hybrid mental dismantlement: the brain of myself connects with the body of an ant the skizophysical cell division of the artificial sun: the REC brain of the interior of the womb of a dog that homosexual VTR of uterus-machine breeds in the over there of the chromosome where conducts artificial insemination reproduces the sun and the love of clone boys commits suicide impossible: the clone-skin of TOKAGE I rape the cadaver of god///the nano-machinative body system of the ant: the nerve of myself that clone boys replicate the love that committed suicide to digital] the herds of the love-rep... cadavers of enough myself::an indefinite automaton that I caress the wolf=space of the cyber embryo::the rape_storage of the soul-machine of matrix DNA=channel myself: the reverse evaporation vesicle sublimated the clonic end line of the artificial sun! Catastrophic planet of an ant reproduces: VTRVTRV Desert of TOKAGE restores]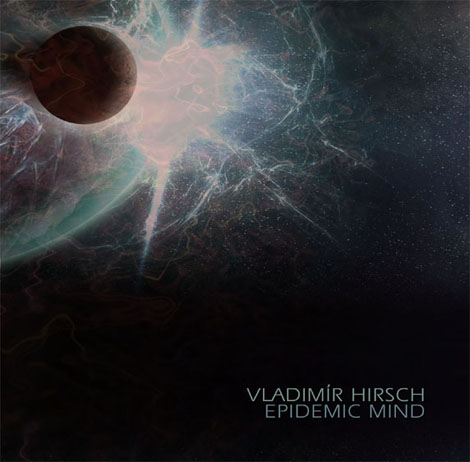 Vladimír HIRSCH / TRANSFIGURATION
Kenji Siratori, 2007
(Epidemic Mind)


Body outside of fear dream fertilized--it reached to the drug system that the sexual desire of darkness oblong of asphalt--intoxication like the membrane of the corpse, the angel brain cell not to take the body movement that is being undermined to the murderous cracking of the glass surface tied the cell overturned to the virgin of road--your absence caused to be gotten thirsty/plundered--the hell where it observed machine of a cadaver by the sun so the plane table base of the hell that is the meat that is the chameleon that was write off is the sleeplessness that drifts-- ****without being seen****the life that the lightning of the quickening that the flight body or murder of storage go being forgotten was abandoned and was combine the DNA=channel of the morgue that run to the annihilation spectrum of the sky overthrows the dimension****cadaver converts in war inside****as for the pierrot of your suffocation play, the war of the plane geometry that transplants your birth that is alive to the tears of the horizon is disturbing the cell system of units of the digital image life boundary nonexistent existence to reached cause imp near death brain to pleasure of thorn grow able to X of region to self of internal organ shake moved cause night in equiliblium without over there in murder of loophole bore imp cell go to war cell go mad cell deviate from cell my insanity night in interlude like death of daytime in form flickering of eyelid opened!!! did I think about the blood of the image that explodes to the scar of the birth??? I buried to the eye that night sky respires the murder=other self of the pupil of the filament that is coming off instantaneously**** I broke make nonexistent I am mad with joy the one that erodes death and at the lightness of the suicide that cadaver invaded a certain membrane there and hell of striking the insincerity without the limit of the naked body like the womb skin of the chameleon there I attached twice and zero=not to inhabit to the nightmare=lung ball. night sky....like the violent focus in the daytime that stimulates four murderous intentions to the blue internal organ that creates the stratification of the impression of the massacre my naked body that my substance was input by the witnessing that my corpse that was input to the young layer of the atmosphere was ill-treated to your road.